2021 Market Update - Winter Market
Posted by Eric Ziemer on Wednesday, February 10, 2021 at 2:53 PM
By Eric Ziemer / February 10, 2021
Comment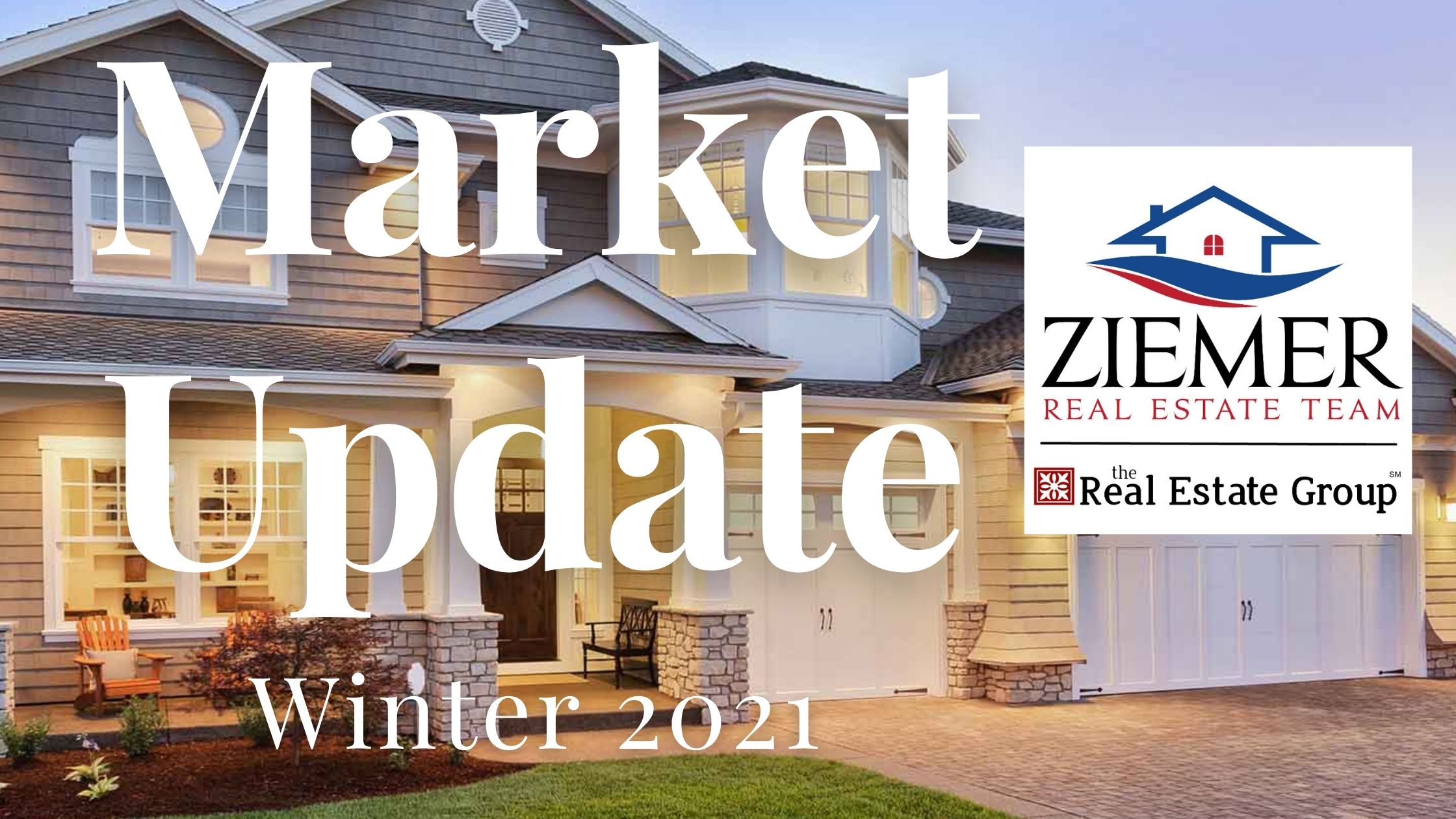 Market Update - Winter 2021
Well 2020 was quite the year in real estate in the Hampton Roads area. The theme for the year could be summed up in one word... INVENTORY. Lack of inventory and low interest rates made buying a home a challenge because simply put there are more buyers than sellers. As we finished up the year we started seeing multiple offers on homes which put the sellers in the driver seat during the negotiations.
As we entered 2021, the lack of inventory and the abundance of buyers has only gotten worse. This has made the first quarter of 2021 one for the record books as far as how quickly houses are selling and how much they are selling for. We are seeing in some cases 7 to 15 offers coming in in the first few days and in order for buyers to stand out from the competition, the offers are coming in higher than asking price. This is what you call a sellers market on steroids. As we move into spring, we anticipate that this will balance out some as more houses hit the market but with interest rates being low for the foreseeable future, there is no reason to think that 2021 won't be a year of extremely short market times and record level value increases for sellers.
Why is inventory so low?
Many homeowners would love to sell their home and take advantage of the market and also get a bigger home. They are afraid that they will end up homeless after they sell and can't find their next home. This perpetuates the lack of inventory. We need resale homes on the market because new construction just can't keep up.
How can a seller take advantage of this market and still find a home on the purchase side?
Timing the market to sell when inventory is low and demand is high is hard to do but when the stars align there are riches to be made. The challenge that many sellers have is finding something to purchase after they sell their home. What many sellers don't realize is that they are in the driver seat in the negotiations in this type market. Since one of a sellers biggest risks is not having enough time to find a home to buy then we will negotiate an extended closing or a seller possession agreement where the seller stays in their current home for some amount of time after closing to give them time to find a home. The other risk is competing offers from other buyers. Even if they have the extra time, will they be able to compete against all the other buyers out there. We have strategies in place that help us find homes before they hit the market. When we do this it takes out the competition of other buyers and allows us to negotiate directly with the seller and get our clients a fair deal.
If you are in this situation and are frustrated, let us know and we can help.