Navigating this challenging market
Posted by Eric Ziemer on Wednesday, May 19, 2021 at 10:23 AM
By Eric Ziemer / May 19, 2021
Comment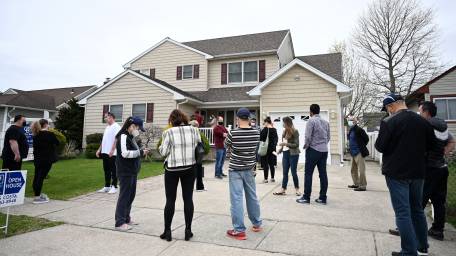 HOW TO NAVIGATE THIS CRAZY MARKET
Pretty much everyone knows that we are in a sellers market. What I mean by that is, we have way more buyers than sellers. A home hits the market and within 24 hours the home has 7 offers. In order to win, buyers are offering above asking, no inspection and guaranteeing the appraised value. That is a challenging market for a buyer. Especially a buyer that doesn't have a ton of cash to compete against the buyers that do. Cash is a safer bet for sellers so if given the choice between a 100% financed offer and an offer that has a substantial amount of money down or in some cases is all cash, a seller will take the cash offer all day long.
We talk to homeowners everyday that all say the same thing. "I would love to sell and buy a new home but I don't think I can find anything"
DOES THIS SCENARIO SOUND LIKE YOU?
Your house is now worth 10's of thousands more than a year ago and it will sell quickly. BUT.... where are you going to go once you sell your home. No one wants to be homeless or have to move into a rental while they find a home to buy. The thought of moving in with family if you can't find a home is much worse than just sucking it up and staying in your current home. Even if you do find the perfect home, you will need to have a sale contingency in place to afford to buy the new home. If there is a non contingent buyer then you are never going to be able to compete with them. So what do you do? What are some strategies to minimize your fears and risk?
WE HAVE SOLUTIONS FOR YOU
We are in the business of solving problems. What are the risks you see with selling and buying in this market? We talk to homeowners all day long and the fears they have are pretty much universal. We have worked hard to mitigate those risks and help our clients achieve their goals. Here are some strategies we are using with great success. We hope this gives you the courage to list your home knowing that we will make sure you don't end up homeless and that you get a fair deal.
RISK #1 - I WON"T HAVE ENOUGH TIME TO FIND A HOME AFTER MINE SELLS
SOLUTION - THE SELLER RENT BACK
In this scenario, we will list your home and get your home sold with a normal closing schedule of 30 to 45 days from contract ratification. Since you as the seller are in the driver seat for negotiations and you can dictate the terms of the contract that best suit your situation. What is it that you need to alleviate the anxiety of not being able to find your next home? TIME. You need additional time to find that perfect home. In this scenario, you are able to get your home sold, then rent the property back from the buyer for a negotiated amount of time (2,3,4 months or more). Once we find your next home, we are able to negotiate a non contingent purchase and you are able to use the proceeds from the sale to make a competitive offer.
RISK #2 - HOW DO I KEEP FROM COMPETING AGAINST 10 OR MORE OTHER OFFERS WHEN I FIND A HOME I LIKE?
SOLUTION #1 - OFF MARKET SELLERS
The short answer is we will find off the market listings for you - Part of the frustration that buyers have right now is feeling like they are competing with too many buyers to get a home and overpaying. Submitting strong offer after strong offer only to be rejected time and time again. Well it doesn't have to be that way and we are here to help. There are 10's of thousands of homes in our area. A portion of which would be willing to sell but haven't contacted an agent or made the decision to list yet. We have a tried and true strategy to identify these sellers and negotiate on your behalf to get you your new home for a fair price all without competing against multiple other buyers. We aren't afraid of doing the hard work to identify these properties and making contact. The MLS is a great tool but in a market like we are in, we have to go beyond just what is on the public market and find the homeowners that are thinking about selling their home.
SOLUTION #2
FIND A FIXER UPPER AND CREATE YOUR DREAM HOME
If you don't want to compete with 100's of other buyers, buying something that needs some updates is a great way to avoid the bidding wars. Did you know that we love home renovations? We are self professed home renovation junkies. We love finding diamonds in the rough and turning them into the beautiful and functional homes that they were meant to be. We have the vision to help you create your perfect home out of something that most buyers would not even give a second look. If you are willing to trust us to make your dream home a reality you will be competing against very few buyers and also be able to make the home just the way you want it. We will walk along side you the entire process and help you create a scope of work and get contractors in to give you quotes. You can also do all this without paying any cash out of pocket. There are loan programs that allow you to buy a home, renovate it and then roll the entire cost into one mortgage. We have experience navigating this process and it is a great tool to have if saving your cash for other expenses is important to you. It doesn't have to be hard or scary with us helping you.
IS YOUR AGENT WORKING HARD OR HARDLY WORKING?
We don't like to disparage people within our industry but in a market like we are in, we want homeowners to know that your agent should be working harder than they have ever worked before to find properties for you. Both on and off the market. If they aren't, you have the freedom to move on. We spend 1000's of dollars on identifying off the market listings so that our clients are the first to know. Wouldn't you like to be the first to know about a new listing that hasn't even hit the market? We can do that for you. At the end of the day, we are in the relationship business and we will do whatever we need to do to make sure you are happy.
Give us a call if you would like someone who will work hard for you.
757-639-9627