Neptune Festival 2019 Music Line Up
Posted by Eric Ziemer on Wednesday, September 25, 2019 at 3:27 PM
By Eric Ziemer / September 25, 2019
Comment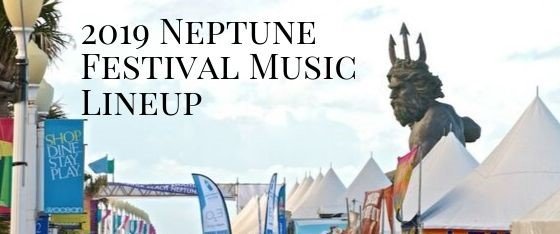 We are big music lovers and this years Neptune Festival has some amazing artists ready to rock the beach. Here is 2019's line up starting on Friday and ending on Sunday. Go check it out if you get a chance.
LIVE MUSIC:
Boardwalk Weekend fills 3 musical stages with great local and national talents.
Stages are located at 17th, 24th, and 31st Streets on the Boardwalk, and all shows are FREE!
Friday, September 27
---
31st STREET STAGE
---
6:00-8:30pm
The Chong Band
9:00-11:00pm
UB40
---
24TH STREET STAGE
---
6:00-8:30pm
BJ Griffin & the Galaxy Groove
9:00-11:00pm
Tidewater Drive Band
---
17TH STREET STAGE
---
6:00-8:30pm
Little Country
9:00-11:00pm
Tailgate Down
Saturday, September 28
---
31st STREET STAGE
---
1:00-2:30pm
Alec Edmonds
3:00-4:30pm
Intangible Cats
5:00-6:30pm
Bam Bam Betty
7:00-8:30pm
Snackbar Jones
9:00-11:00pm
PSYCHEDELIC FURS
---
24TH STREET STAGE
---
1:00-2:30pm
Dustin Furlow Duo
3:00-4:30pm
The Gold Sauce
5:00-6:30pm
REBIRTH BRASS BAND
7:00-8:30pm
ANDERS OSBORNE
9:00-11:00pm
Anthony Rosano & Conqueroos
---
17TH STREET STAGE
---
1:00-2:30pm
Joe Gosman Band
3:00-4:30pm
Bad Weather Birds
5:00-6:30pm
Audiohum
7:00-8:30pm
Ben Phelps Project
9:00-11:00pm
Strictly Bizzness
Sunday, September 29
---
31st STREET STAGE
---
1:00-3:00pm
Breaking Brad
3:30-6:00pm
The Janitors
---
24TH STREET STAGE
---
1:00-3:00pm
Lewis McGehee
3:30-6:00pm
SKIP CASTRO BAND
---
17TH STREET STAGE
---
1:00-3:00pm
Tiki Bar Band
3:30-6:00pm
The Rhondels