Our Real Estate Story
Posted by Eric Ziemer on Wednesday, November 15, 2017 at 6:20 AM
By Eric Ziemer / November 15, 2017
Comment
The Beginning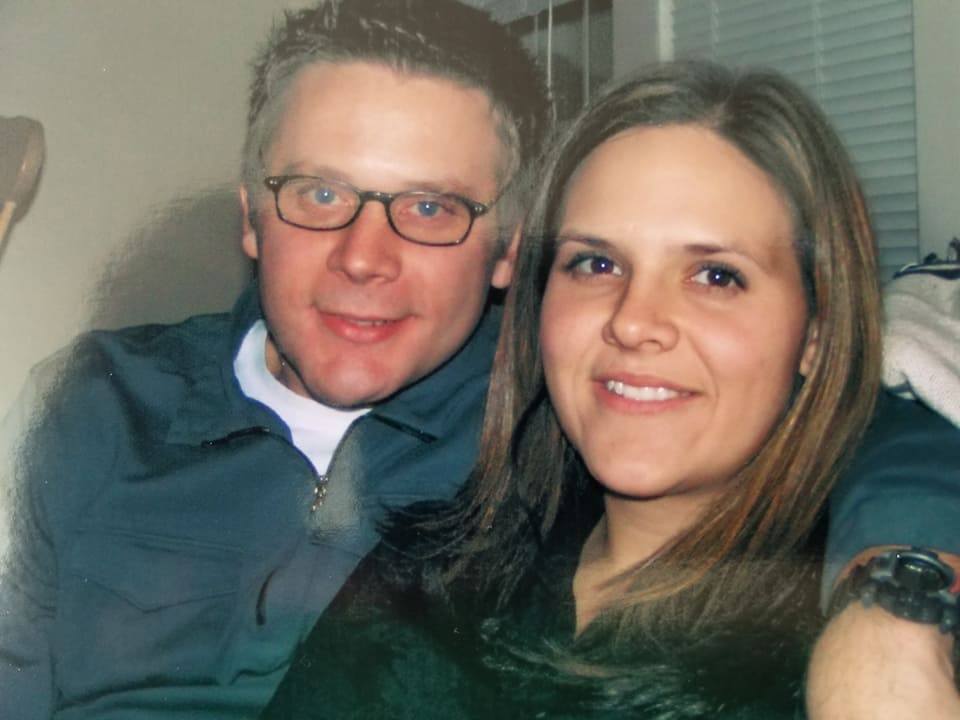 Jennifer and I got married in 2001 after dating through college. We were always big dreamers. We loved to talk about business ideas and the exotic locations we wanted to travel to. Upon getting married, we had the crazy idea to move to California. I was a Navy Brat, so I had packed my fair share of moving boxes in my lifetime, but Jennifer was ready to set sail and see where the winds would carry us. I was happy to accommodate her. So after we got back from our honeymoon, we packed up our rental truck and drove across the country and ended up in San Diego. Both of us were newly out of college and both of us were in sales, so we knew that no matter where we ended up we would be able to find employment. San Diego was an amazing place, but we soon realized that it is not too different than Virginia Beach. It is a Navy town with a beach. This is of course a gross oversimplification, but at the end of the day we were looking for something very different from home and San Diego was not it. Jennifer went to a sales meeting up the coast in San Francisco. When she wasn't in meetings she spent her time driving around the city. I will never forget the moment she walked into our San Diego apartment from her trip. She burst in the door and said "We are moving the San Francisco". So we did. If you can dream it you can do it. It is the Ziemer way. In full disclosure though, it was also late fall and winter was right around the corner. As an avid snowboarder this meant we would be only a few hours from some of the best snowboarding in the country. That made it an easy decision for me.
The Adventure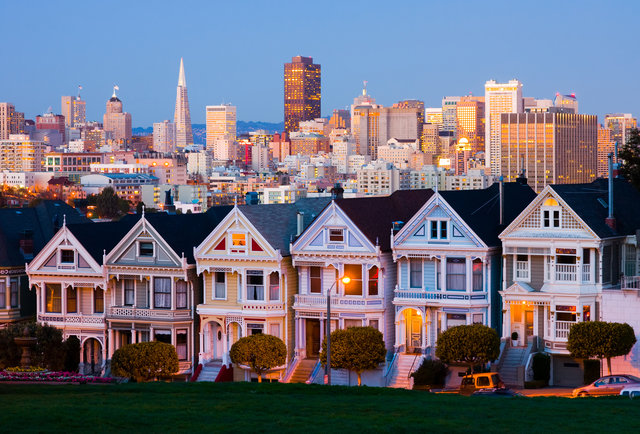 San Francisco is where we first fell in love with real estate. Anyone who has been there knows that it is one of the most expensive housing markets in the world. We were in no way in a position to purchase a home, but we were going to learn first hand the hustle and bustle of the San Francisco rental market. Both Jennifer and I are deal hunters. We want to find the diamond in the rough or a great deal that no one else knows about. Then we can wheel and deal to get the best value. Once we found our deal Jennifer realized how much she loved designing our apartment as economically as she could (we were broke newly weds). After a few years of living the California lifestyle, we decided it was time to start a family. We knew we would end up back home at some point and we realized that now was the time.
Heading Back East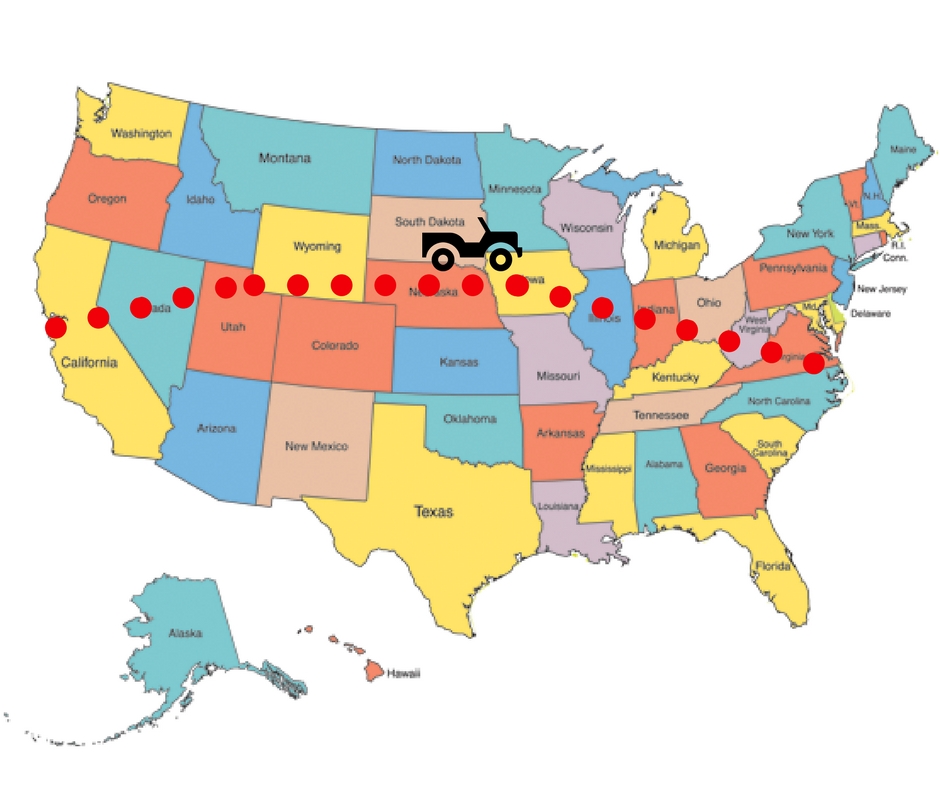 When we got back to Virginia, we rented a house in the Colonial Place section of Norfolk. It had that historic flare that we had grown to love in San Francisco. Not too long after we moved in, we realized that we should be paying a mortgage and not rent. We decided that it was time for us to buy our first home. This was in 2004, which if you were in the market at that time, you will remember that it was extremely competitive to buy a home. I remember numerous times showing up for a showing on the first day a home was on the market and there being a line down the sidewalk. We put countless offers on homes, only to be beat out by a no inspection cash buyer or someone willing to pay 20 grand over asking price. We couldn't and didn't want to compete with that. We were first time home buyers. We had our financing all lined up and now we just needed to find our home. We wanted a deal. We wanted something we could learn how to renovate on. We knew that we would need to learn how to be house hunting ninjas if we were going to find a home and not compete with 10 other buyers.
Our first Fixer Upper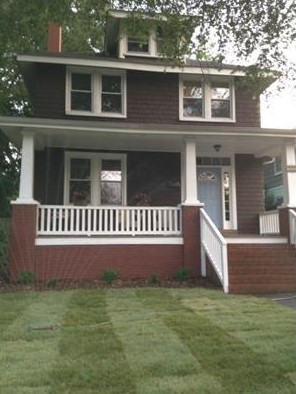 We found a house. There was a 85 year old World War II survivor who was living in the Lafayette Winona area of Norfolk with his son and grand daughter. He had lived there for 40 years and the house was nearly one hundred years old. His health was failing and he had decided it was time to sell. He hadn't bought or sold a home in 40 years and the only way he knew to do it was to put it in the classified section of the paper. In 2004 nobody was looking in the classified section of the paper for homes. Well, except us. We saw it and immediately drove to the home and knocked on the door. We walked through the home. It was filthy, outdated and filled with cigarette smoke. Jennifer and I looked at each other and knew immediately that this was our house. We decided on the spot to make an offer and he accepted it. After we closed on the property, we took this home down to the studs and learned how to do a complete home renovation. There was a lot of caulking involved, a lot of late nights hanging drywall, but we learned a lot through trial and error. We learned that we loved real estate. Two years later we had finished renovating the home and we decided it was time to do it again. We sold the home at exactly the right time and made over 100% return on our investment.
The beginning of Ziemer Real Estate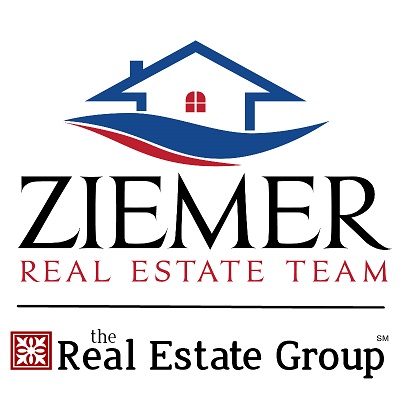 After we sold our first fixer upper, we bought, renovated and sold two more fixer uppers. A lot had changed in our family since that first home. We now had two kids and a third on the way. It was at this point that I threw in the towel and told Jennifer, "I needed a break". I felt like Forrest Gump when he decided to stop running. He was tired and so was I. This is when the idea for Ziemer Real Estate came to be. Why not help other people do what we have done and what we are so passionate about? We were really good at it and we could help make other peoples dreams a reality. Jennifer and I had always dreamed of having our own business. We wanted the freedom to dream and make those dreams come true. We wanted to be a resource and a blessing to our community by helping make each neighborhood a little bit better than we found it. We absolutely love real estate and we have a passion for home renovations and design. This is something that has been our dream since we sat in our 1 bedroom apartment in the Inner Richmond neighborhood of San Francisco. What an amazing gift it is to love what you do everyday. We feel truly blessed.
So fast forward to today. We have three amazing kids, a sproodle and a home in an amazing neighborhood that we continue to renovate in our free time. Our real estate business has grown every year. We are able to accomplish what we set out to do, which is to help other families dreams become a reality. We will celebrate our fifth year of being recognized by the Hampton Roads Realtors Association as one of the top real estate teams in our area. Dreams really can come true if you are willing to take a risk, work hard and always focus on other people before yourself.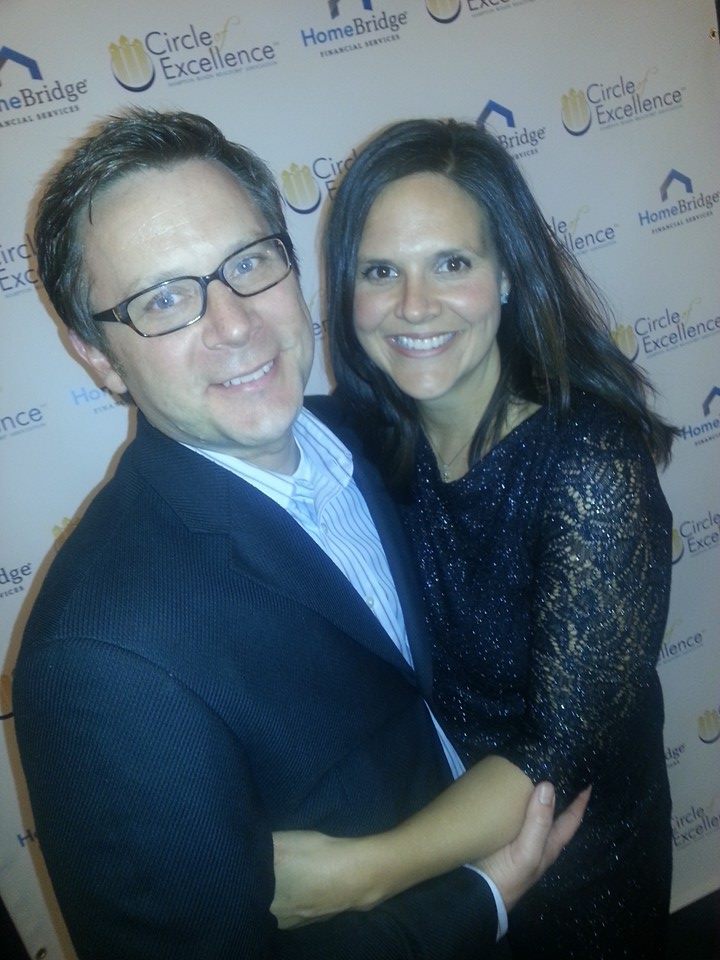 Let us know if you would like to chat more about our renovations, design or the real estate market. We are always here to dream with you.
Sincerely,
The Ziemers
Photos of Bathroom Renovation in Stephens Rd. house