Summer's End at the Alanton - Baycliff Pool
Posted by Eric Ziemer on Friday, August 24, 2012 at 10:31 AM
By Eric Ziemer / August 24, 2012
Comment
The A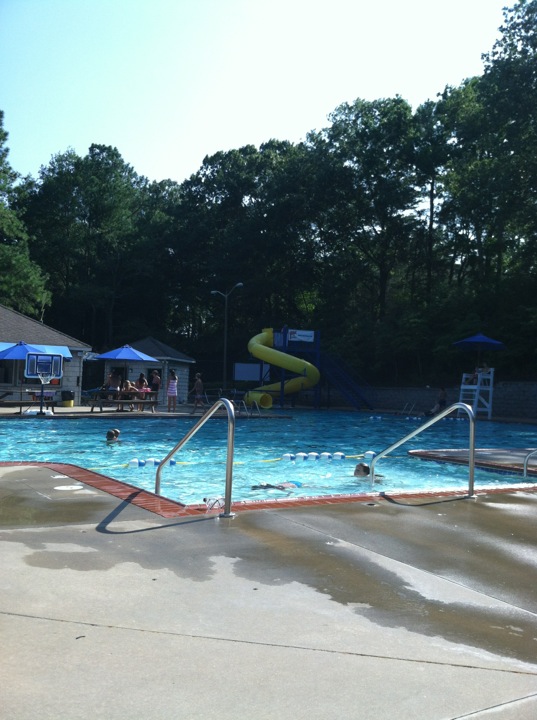 lanton-Baycliff pool was a huge draw as we chose the neighborhood where we will raise our family. Our search for our neighborhood started with the idea of a large, sprawling yard, excellent public schools, public green space, and BEACHES! We drove through neighborhoods, walked them on a Saturday with our kids and dog, played on their playgrounds, and timed the drive to the Bay and Oceanfront. We talked with friends and visited preschools and schools.
The decision to leave behind our tight-knit Norfolk community in Larchmont was tough, but we sold our home and headed east to a little place called Virginia Beach. Virginia Beach is a much newer city than Norfolk and with a newer city comes newer community amenities such as parks and rec centers. One item that was high on our list of priorities was a neighborhood pool. We felt a neighborhood pool would equal strong community. We wanted to find a place where our family could really know others and we could be known. After months of searching and living in my mother's house we settled on the family friendly neighborhood of Alanton. Quite a few excellent family friendly neighborhoods have community pools, so the decision was tough, but Alanton just had the right vibe for us. There were surfboards in the garage, families out riding bikes to the pool and those sprawling yards I mentioned wanting (someone should have warned us against this one!). After two years in Alanton, I am so glad we took the time to get a feel for a neighborhood. The great thing as a Realtor, is that all of my research has given me the opportunity to help others find their perfect fit when they just don't have the time.
The Alanton Baycliff Pool www.abrcpool.com sits on a dozen acres of pristine wetlands. The pool is run by a volunteer board in which my husband is a member. Some of the highlights of the pool are the swim team (go Bolts!), morning adult lap swimming, a fully stocked snack bar, friendly life guards and an adult tiki bar with a flat screen TV. We have numerous family friendly social events like the annual "Out of School Party" which includes a cookout, dancing, a band and swimming of course to help kick off the summer. The adults are also active in socializing with one another. This year the pool hosted its annual Oyster Roast, a Tiki Party and a Mexican Fiesta. The pool is a refuge for many. Come home from work, grab a cooler of drinks, order a pizza to be delivered pool side and let the kids have fun with their friends. What could be better?
The pool closed just weeks ago but the strong community built over the summer months carry into our fall and winter, and I look forward to backyard cookouts, firepits, and football with great friends! After all, isn't that why we live in a community in the first place?
Jennifer Ziemer -Realtor
The Real Estate Group - Virginia Beach