Why Virginia Beach is a Great Retirement Option for Seniors
Posted by Eric Ziemer on Monday, January 28, 2019 at 4:14 PM
By Eric Ziemer / January 28, 2019
Comment
Why Virginia Beach is a Great Retirement Option for Seniors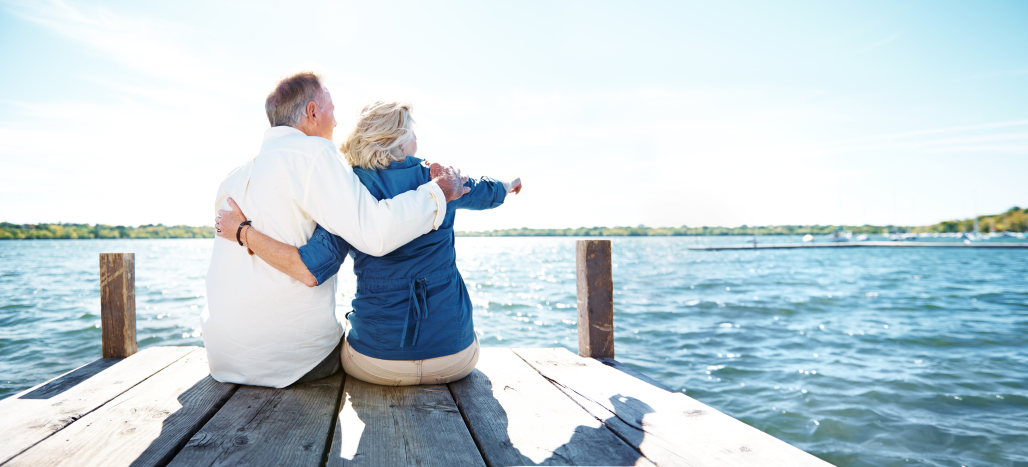 One of the most exciting parts of preparing for your retirement is having the freedom to choose where you want to live. Your place of employment no longer has to be the deciding factor for your primary residence - you can instead focus on relaxation, amenities and other factors that can contribute to your overall happiness. Seniors who are ready for relaxation and sunshine in their retirement years would do well to consider Virginia Beach for their destination.
With its 38 miles of coastline and temperate climate, Virginia Beach is an ideal location for seniors to retire. Virginia Beach is a coastal town with long stretches of public beach and plenty of things to do. Consumer financial services company Bankrate places Virginia Beach as #20 on the list of top places in the US for retirement based on a variety of factors, including very low cost of living, a low crime rate and a low tax rate. Consequently, 25.6% of the population is 55 years of age or older.
Below you will find just a few reasons why Virginia Beach is a great choice for your retirement.
Continued Employment Opportunities in Virginia Beach
If you wish to continue working during the first few years of living in your new town, Virginia Beach has plenty of opportunities. The unemployment rate here is only 2.8%, which is much lower than the national unemployment rate of 4.1%. The sectors with the most job growth in Virginia Beach are professional and business services, leisure and hospitality, and manufacturing.
If you have previously served in the military, it may interest you to know that Virginia Beach is home to the largest concentration of military personnel outside of the Pentagon. There are many solid career opportunities for retired veterans who wish to continue working.
Virginia Beach Has No Shortage of Activities for Seniors
The city of Virginia Beach makes a concerted effort to provide an atmosphere for socialization and opportunities for seniors to maintain health, independence and social activities. The Area Agency on Aging, the Senior Services of Southeastern Virginia, offers many different services, including:
Transportation services

Holiday celebrations

Games

Field trips

Wellness classes

Medicare benefits counseling
Virginia Beach is also home to a network of senior recreational facilities called Forever Young. These centers serve as a gathering place for older adults to socialize and participate in special events, lunches, games, arts & crafts, exercise, as well as local shopping trips and excursions.
Virginia Beach Has Access to Premiere Healthcare Options
There are many hospitals in the Virginia Beach metropolitan area that rank on the U.S. News list of best hospitals, so moving to Virginia Beach is a smart choice for your health. Statewide in Virginia, there are 127 primary care physicians per 10,000 residents, a higher rate than the national average, and prescription drugs are tax-exempt, which can provide huge annual savings for seniors.
On the community level, Virginia's Office for Aging Services, a division of the state's Department of Health and Human Services, aims to provide comprehensive health and wellness services through the Area Agencies on Aging.
SENIOR AND ASSISTED LIVING COMMUNITIES IN VIRGINIA BEACH
There are many different senior living options available to you in Virginia Beach. Choosing the most appropriate one will involve evaluating a few different factors in your life - including amenities that are important to you, current and future health needs and any mobility concerns.
One of the options available to you in Virginia Beach is a retirement community, also called an active adult living community or "55-plus" community. This is a great living option for retirees who want to maintain their independence and have access to amenities, but do not want to be on the hook for maintenance and other home responsibilities. If you opt for a retirement community, make sure to discuss any homeowners association (HOA) fee or any other fee to ensure you understand the true cost of this option.
For seniors with more intensive healthcare needs or those who cannot move around easily on their own, there are other great living options in Virginia. There are many assisted living facilities options in Virginia Beach and 22 others considered to be nearby. These facilities cost an average of $3,851 each month, which covers room, board, assistance with activities of daily living, recreational time and health care management assistance. Your real estate agent can help you with financing options if needed.