Buying a home with the Ziemers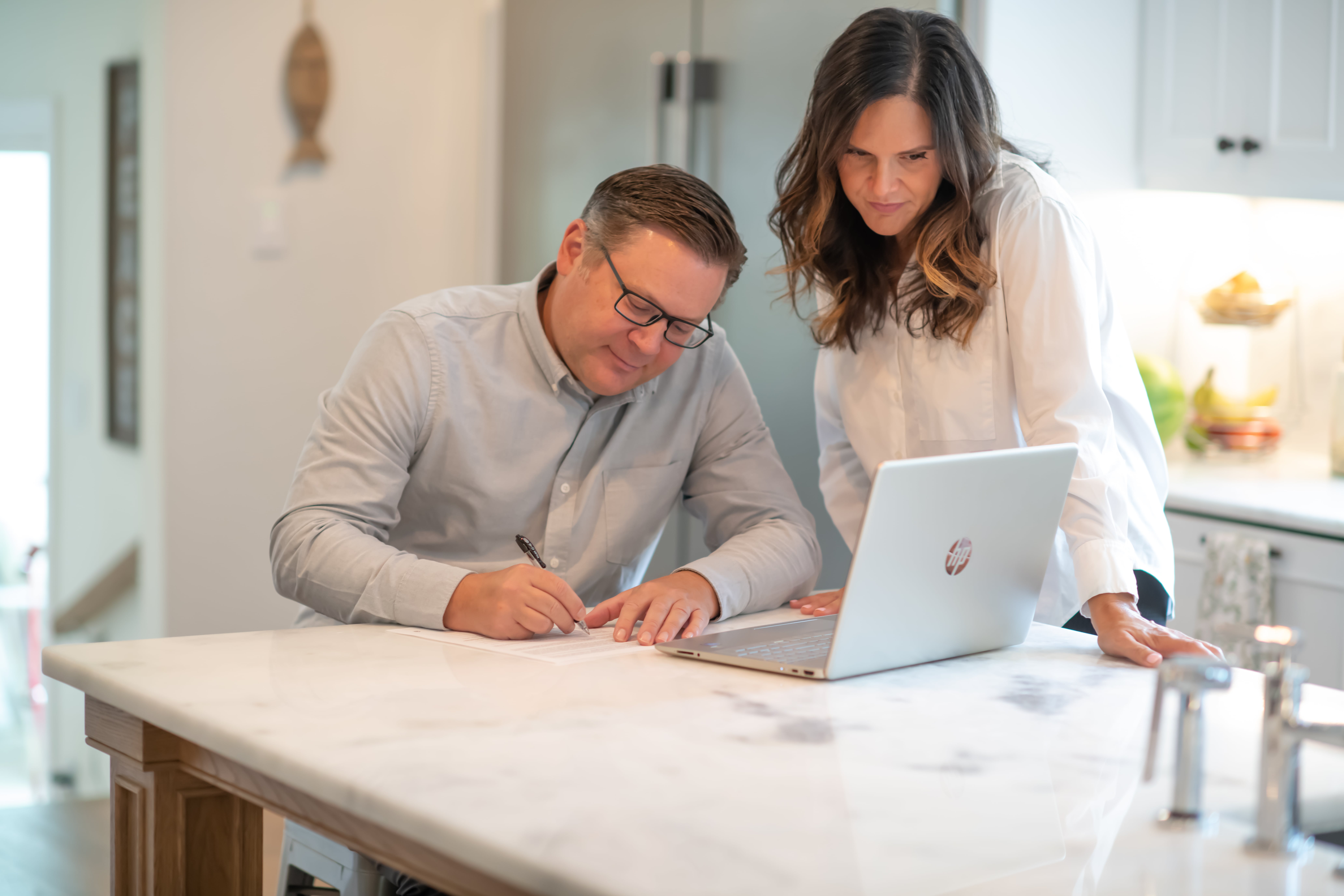 Home buying in most cases starts right here on our website. Many of our clients are on our website for up to a year before they are ready to pull the trigger and buy a home and that is completely ok. This a really big decision. In that time we love to help educate them on the benefits of different areas and also what to expect during the home buying process. We want you to feel comfortable that we have your best interest at heart (which we do) and that we bring a tremendous amount of value to the home buying process. So now that we have spent time getting to know each other and you are ready to buy a home.... what does that look like with the Ziemers as your real estate advisor?
Our Home Buying Strategy
Every task we aim to accomplish in life is more effective if you have a strategy. Whether it is how to navigate a grocery store or how you do the laundry. Having a plan of how you accomplish your objective is essential. Home shopping is no different. At any given time there are thousands of homes on the market. It is impossible to think that anyone has the time or patience to look at ever home in their price range that is on the market. We want to help you create a detailed list of attributes that help us narrow down the search to a manageable number of homes to see. Our first goal is to help you identify a specific area that has what you want and need. When you tell us what is important to you, we can come up with a list of areas that we think would be a good fit.
Prioritizing your list
The first day out shopping is a day of excitement and anxiety. Will we find anything that is a good option? Can we afford to live where we want to live? These are all common questions buyers ask themselves when they are embarking on the adventure of buying a home. We always encourage home buyers to prioritize their list by area first and then we will focus on seeing homes in the top areas on your list. As we are viewing homes we will make note of which areas and or homes stay on the list and which ones can be removed. Buying a home is the process of elimination so we want to eliminate homes and neighborhoods from the list as soon as you see something that you can't live with.
Reprioritizing your list
After we have seen all of your top homes and neighborhoods we will then discuss whether we need to repriortize anything or if we need to look at the next tier areas on the list. In many cases home buyers are willing to sacrifice location for better housing options. One example of this in our area is proximity to the beach. If living near the beach is a top priority then for the money you will get a smaller home on a smaller lot. If living further away from the beach is acceptable then you will gain in square footage and lot size. It all boils down to what is most important to you. An additional 10 minutes driving time to the beach could equal an additional 1000 s.f. of living space. Is it worth it? That is up to you.
Making a decision
The hardest part is making that final decision about which home you want to live in. We are here to give you our honest professional opinion about value, potential renovations to make it your perfect home and also our thoughts on future resale. but ultimately it is up to you to decide where you can see yourself living.
Making an offer
Once you have made that hard decision it is time to put together an offer. Our goal as your buyers agent is to make sure you get the best deal possible on the home. Our negotiation strategy is to try and justify whatever offer you make with data (from past sales) to justify as low a price as possible. If we are able to paint a picture that says the home is overpriced we have a very high likelihood of getting the home for a lower price. At the same time if we think a home is fairly priced, we will show you the data the backs that up so you feel confident with whatever offer you decide to put in. At the end of the day we want you to feel like you are getting a great house for a fair price.
We are under contract....Now what?
After all parties have agreed to a sales price and terms the clock starts. There is a long list of tasks that need to be accomplished between now and closing and we are here to "quarterback" your home purchase through to closing. We will schedule the necessary inspections, work with the title company to make sure the home is free and clear from any liens and coordinate with your lender to make sure everything goes smoothly. Our goal at closing is for you to say, "that was really easy".
Closing day
After all the upfront work of looking online and then viewing homes in person you are now ready to be a home owner. This is the favorite part of our job. We love showing up with a personalized house warming gift and a key to give to our clients. We have some of the most amazing clients and we love to build life long relationships with them.
What now?
You aren't done with us yet! We are in the relationship business. We have lots of fun events through out the year so that we have a chance to catch up and stay engaged with you. We are also always here to answer questions or provide a handy man referral. We are in the referral business so we want you to know that if any of your friends or family would love the same level of care that we provided you, send them our way!
Let us help you find your dream home