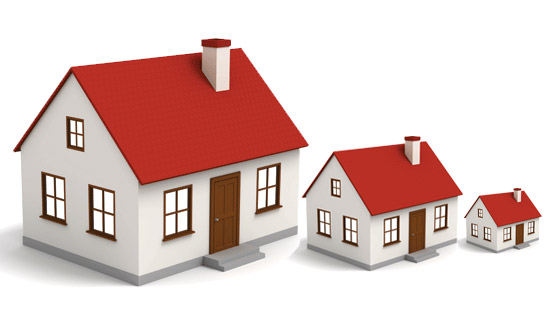 Ready to Downsize?
The American Dream.... get married, start a family, buy a nice family home and then sending the kids off to college. At the end of it you are left with a half empty home, full of cherished memories. While leaving the home that you raised your family in can be hard to imagine, at some point the maintenance and the cost associated with owning a half empty home becomes too much. It is at this point that downsizing to something more practical and easy makes a lot of sense.
When you are ready to downsize, who are you going to call?
We know that there are probably several real estate professionals that you have known for years in the neighborhood. Your kids are probably the same age as their kids. You can't throw a rock without hitting a real estate agent. So how do you chose who to sell your most prized possession? The reality is that the person that buys your home is going to be very similar to you when you bought the home. A family with children looking for the perfect house to raise their family.
Why you should call the Ziemers?
Young families have specific needs and wants. Hiring an agent that is 20 plus years past the time that they had children living at home puts you at a huge disadvantage. Much like hiring a 25 year old agent to sell a home at a retirement community. You need someone that knows what families want in a home and a community and then knows how to market your home to them.
Top 4 Reasons to hire the Ziemers
We are the same age and in the same stage of life as the family most likely to buy your home.
We know how to speak to what is important to them because we are them.
We know how to use technology that is relevant to how today's families shop for homes.
We have first hand knowledge of all the amazing things our community has to offer families and can covey that message to them effectively.
If you want to get the most amount of money for your home and sell it quickly then we are your best option. We are passionate about helping build better communities and making sure that our clients expectations are exceeded.
Give us a call today to schedule an appointment!
757-639-9627 or email [email protected]