Buy your very own Fixer Upper
Jennifer and Eric are self described renovation junkies. They like to refer to their passion for finding ugly homes and making them beautiful as a sickness of sorts. They are able to see what most other people can't see when they walk into a home. They are able to see the potential of what a home can be. This opens up a world of opportunity for their clients. Homes that every other buyer has discarded as too ugly are just waiting for the Ziemers to turn it into the prettiest house on the block. It is safe to say that the fixer upper route isn't for everyone. There are some questions that buyers need to answer to figure out if a fixer upper is there best option. 1. How are we going to pay for the renovation and 2. Can we survive living through a renovation. We can help with both of these. There are ways to finance the renovation so that it is part of your mortgage and there are options for short term housing while your home is being renovated. If you are willing to dream a little bit, the Ziemers can help get you the house of your dreams and help you build instant equity in your home.
Case Study: Kyle and Carrie
Kyle and Carrie wanted to be in Alanton. Alanton is a very popular Virginia Beach neighborhood and prices have escalated in recent years to a point where Kyle and Carrie were starting to think that they wouldn't be able to afford to live there. The Ziemers were able to get them to see the benefit of buying the ugly house that nobody else wanted and turning it into the perfect house for them. Now they will be the first ones to tell you that this is not their forever house. They have one child and would like to have more children so as their family grows they will need a bigger house in the neighborhood. What they were able to do was 1. get into the neighborhood they wanted to be in 2. buy a home that met their current needs 3.renovate it to their exact liking and 4. create instant equity in the home which will give them more money to put down on that larger home they will need down the road. Here are some before and after pictures. They were able to create $25,000 of equity by doing the renovations we suggested.
Before Kitchen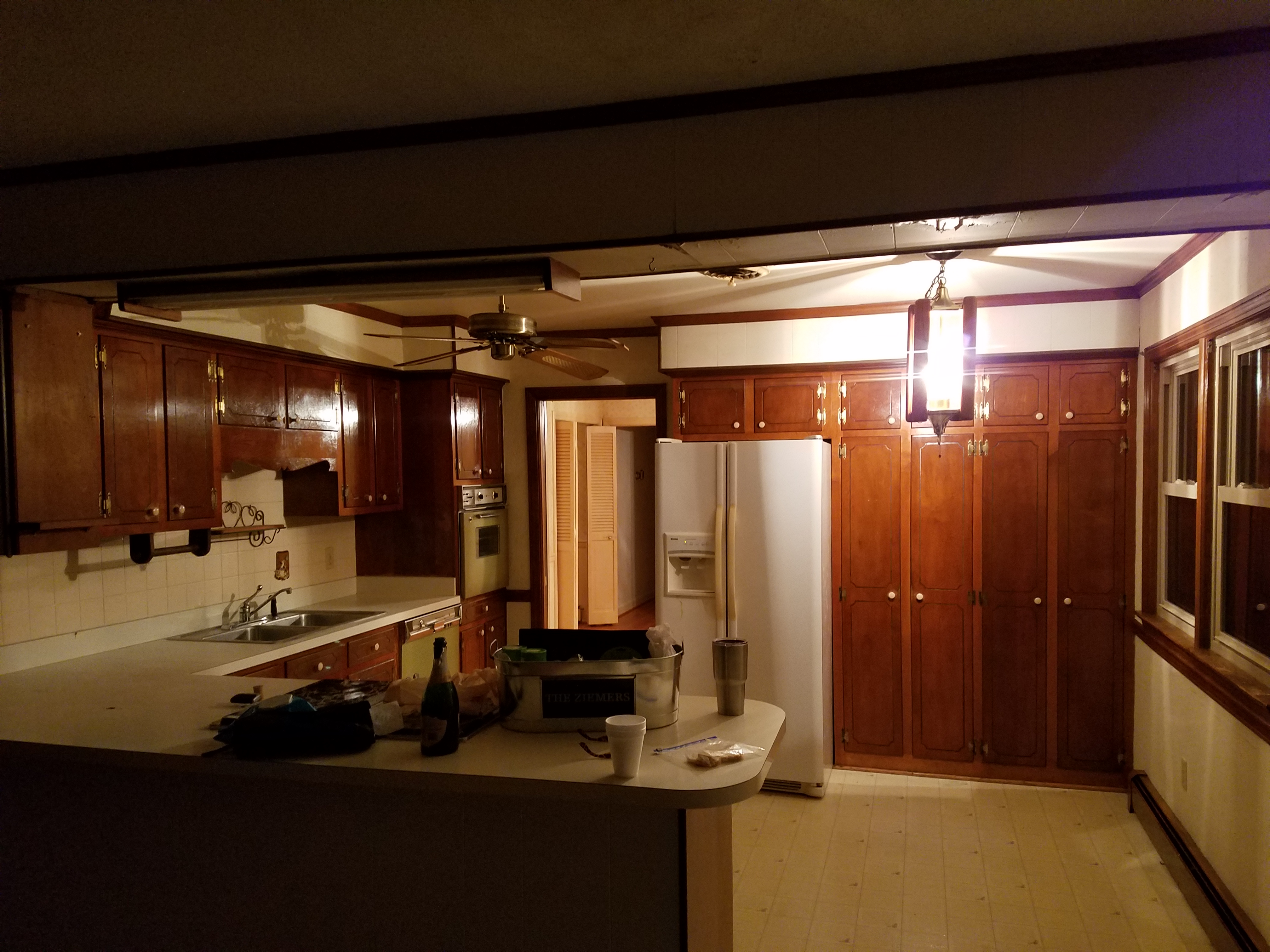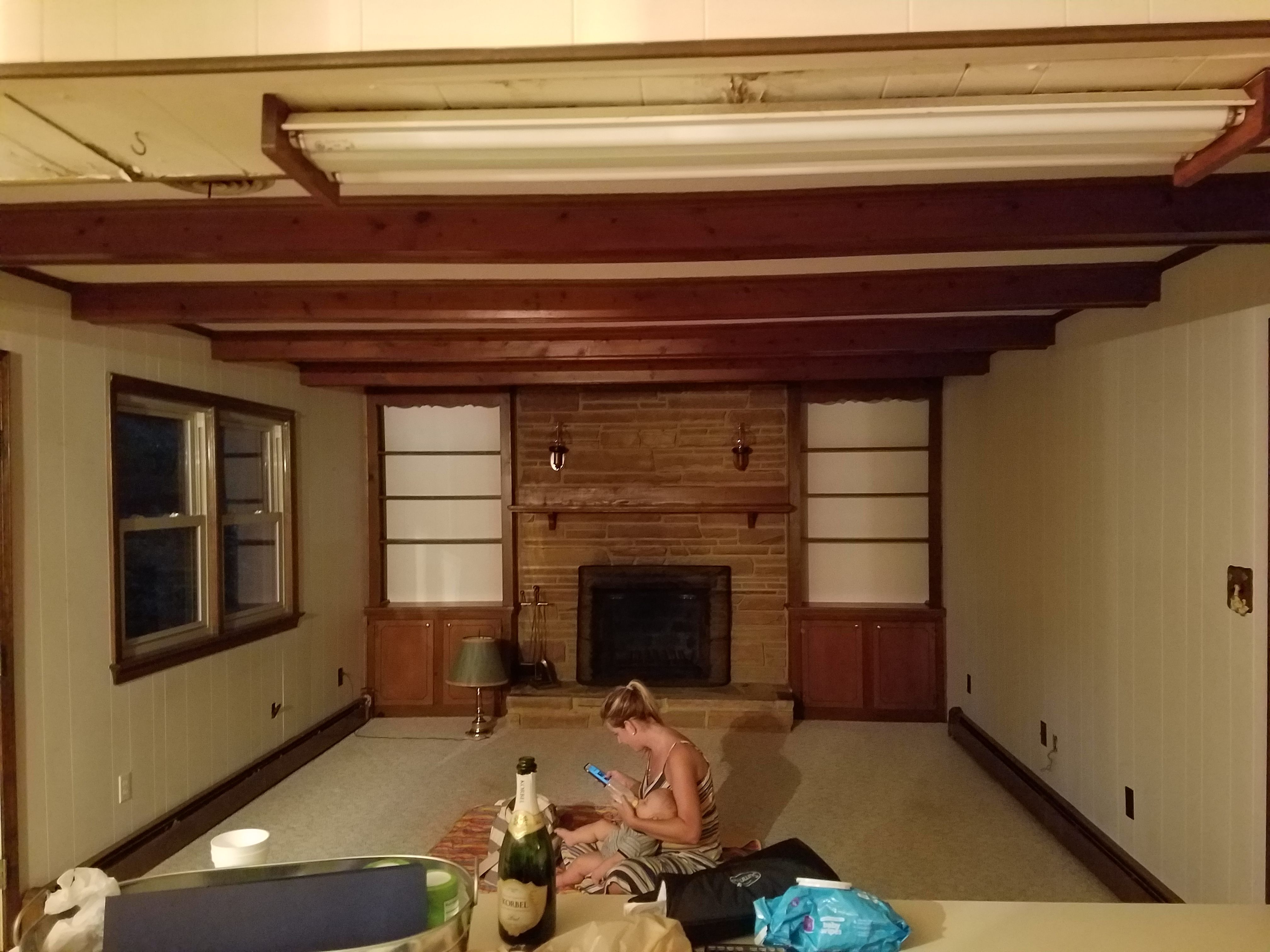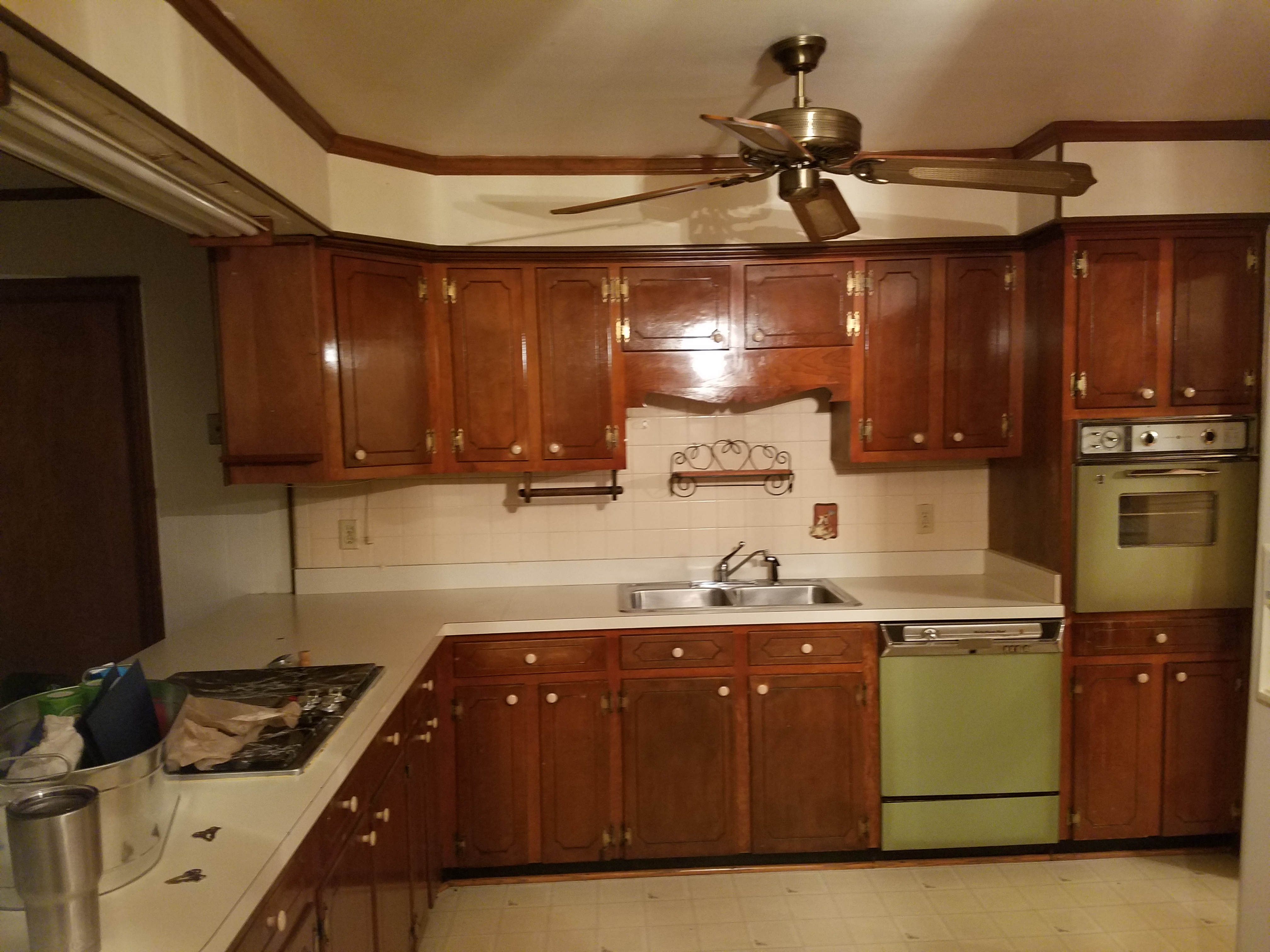 During Kitchen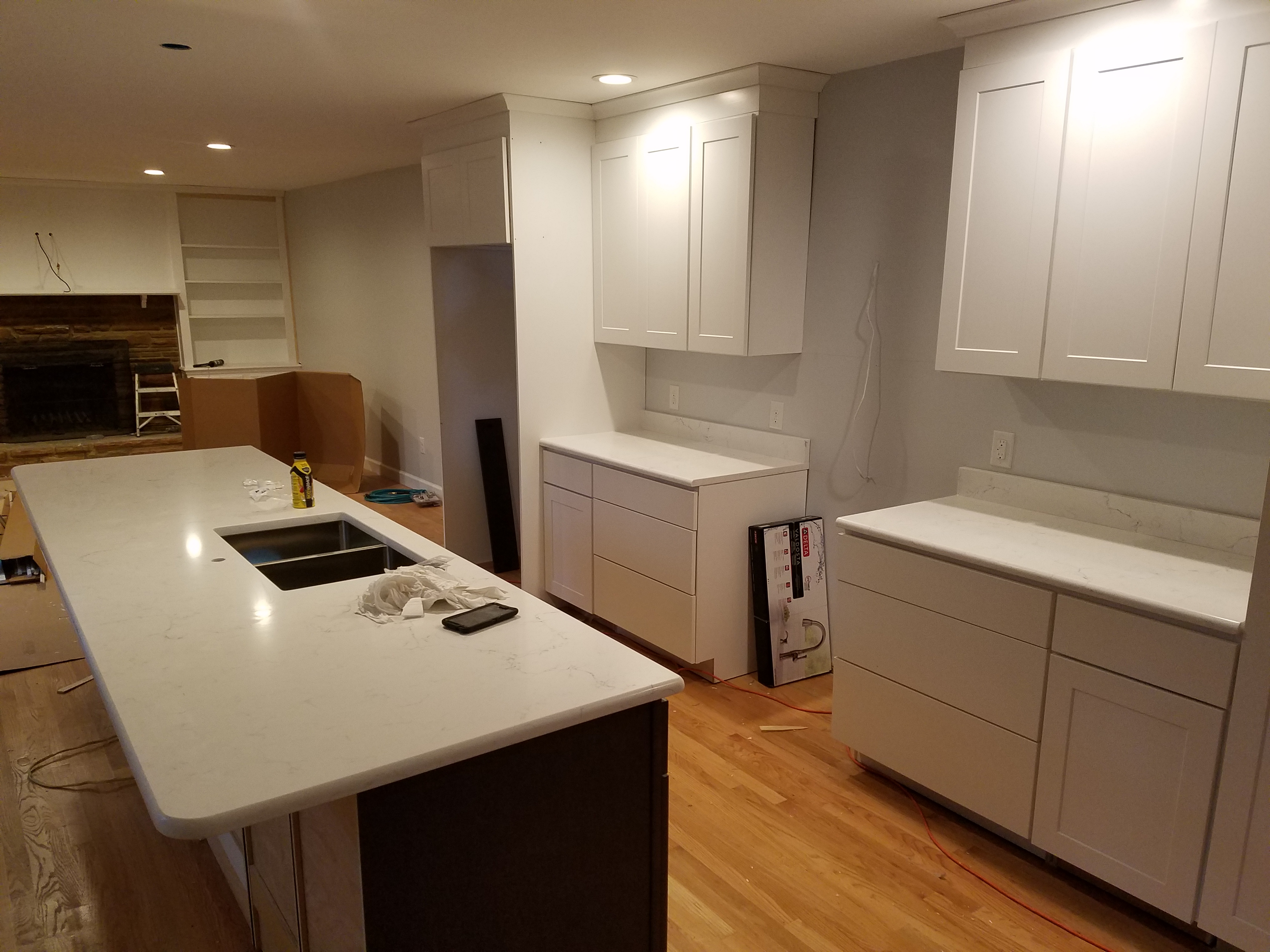 After Kitchen